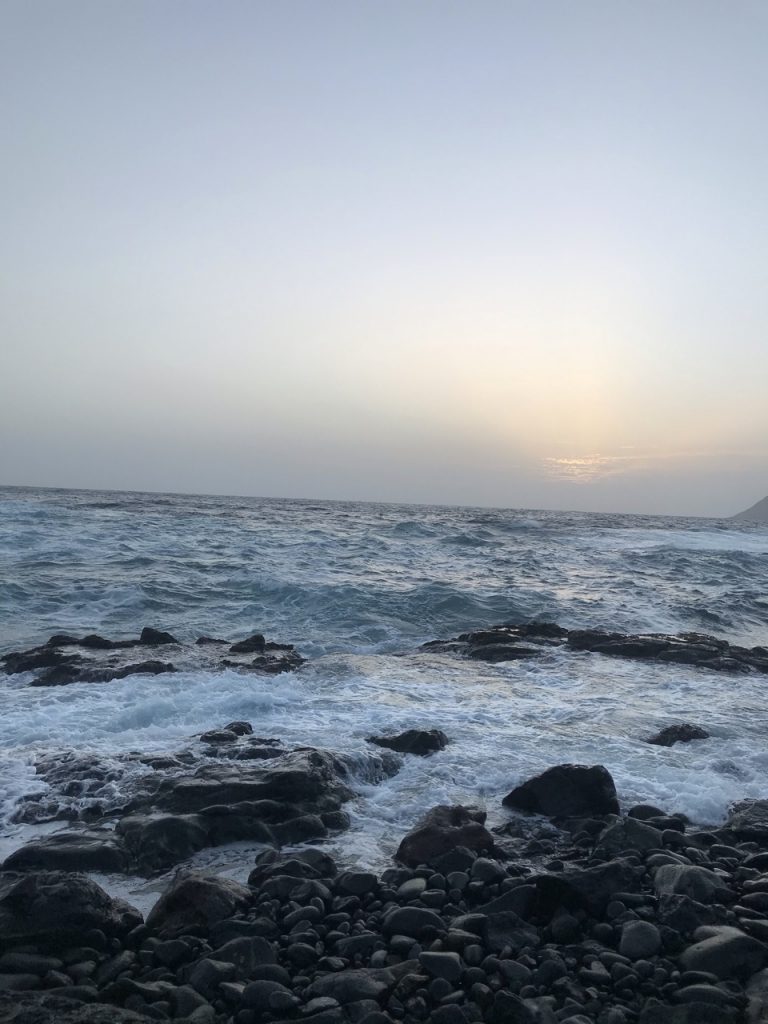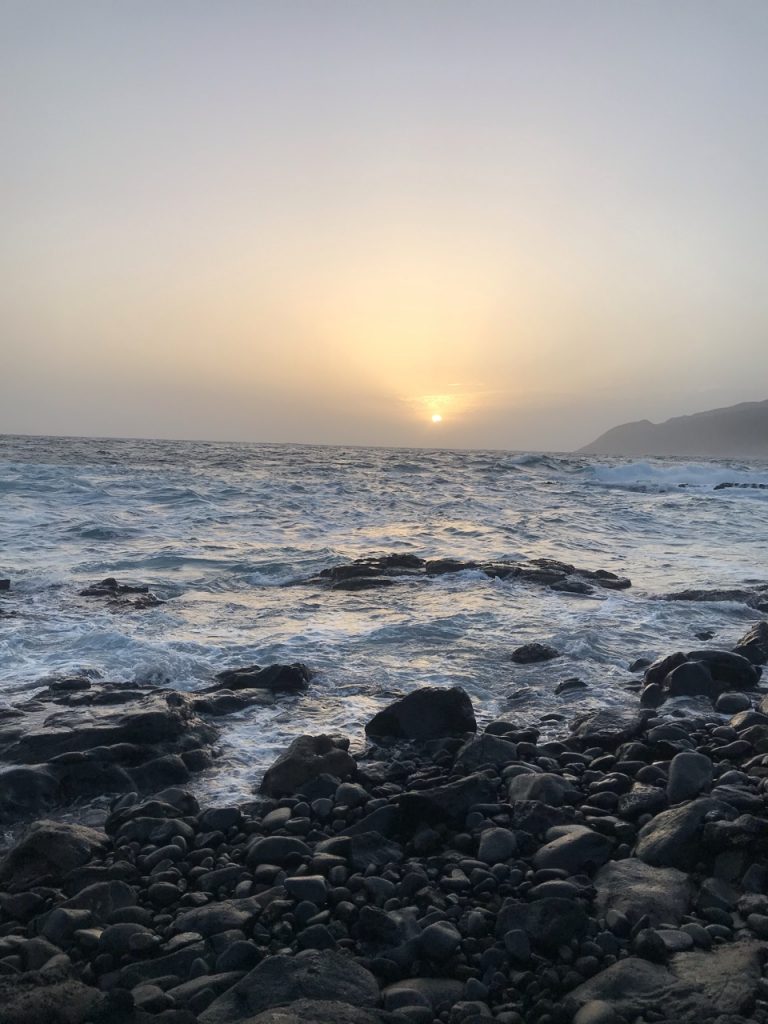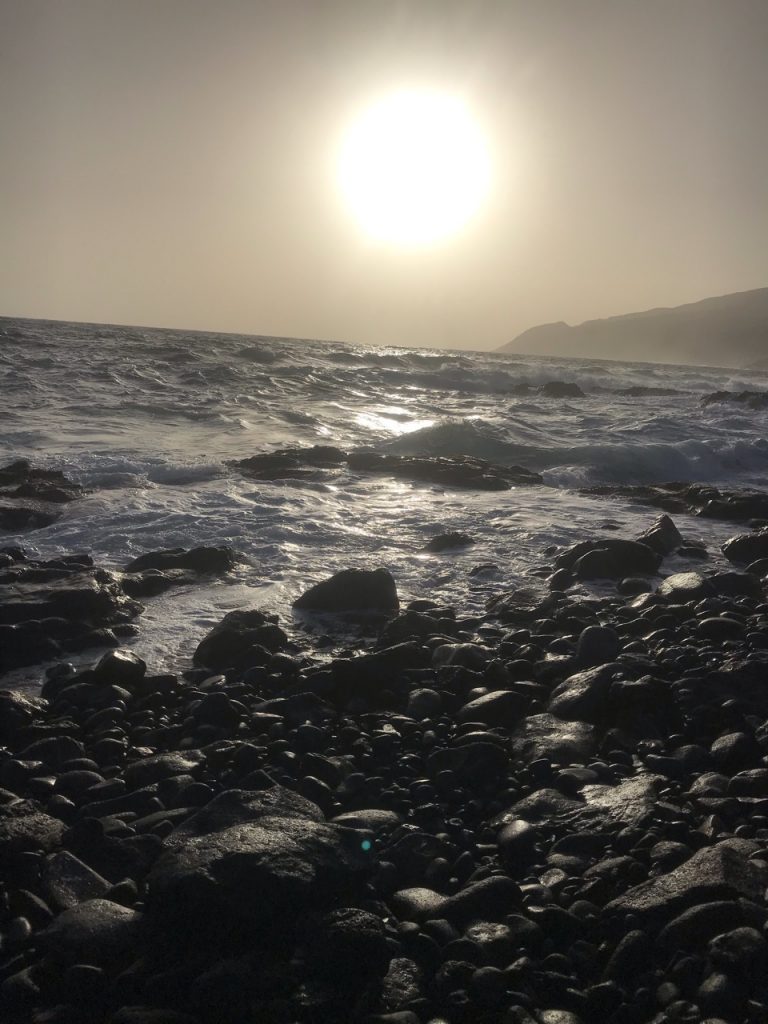 All this [world] is conjured by magic;
It's only the water of a desert mirage.
Beyond all differences, beyond all forms,
Truly, there is only Shiva alone.
from "Song of the Advadhut" by Swami Abhayananda
Namasté,


Photos: Sun rising this morning in Ponta do Sol from my perch on the rocks by the sea :) Namasté.