The Japanese poetry form of haiku (three line poetry with 5 syllables on the first line, 7 syllables on the second line, and 5 syllables again on the third line) has taken me over this year!
Since I randomly decided to start writing these poems this January (after my dear and beautiful sister Iris suggested I try creating different art when the energy to work on my novel edits was not coming to me — Thank you patient, kind, and lovely editor Jordan! I promise to get you those pages some day hahaha!).
That day, I bought a new notebook and went to sit on the rocks near Sinagoga beach (an area I call Pebble Beach haha). As I looked out on the ocean, I thought of the cover of my first book, "Meditative Questions," and the quote by the famous Japanese haiku master Bashō, whose words I selected to begin and end the content of that book.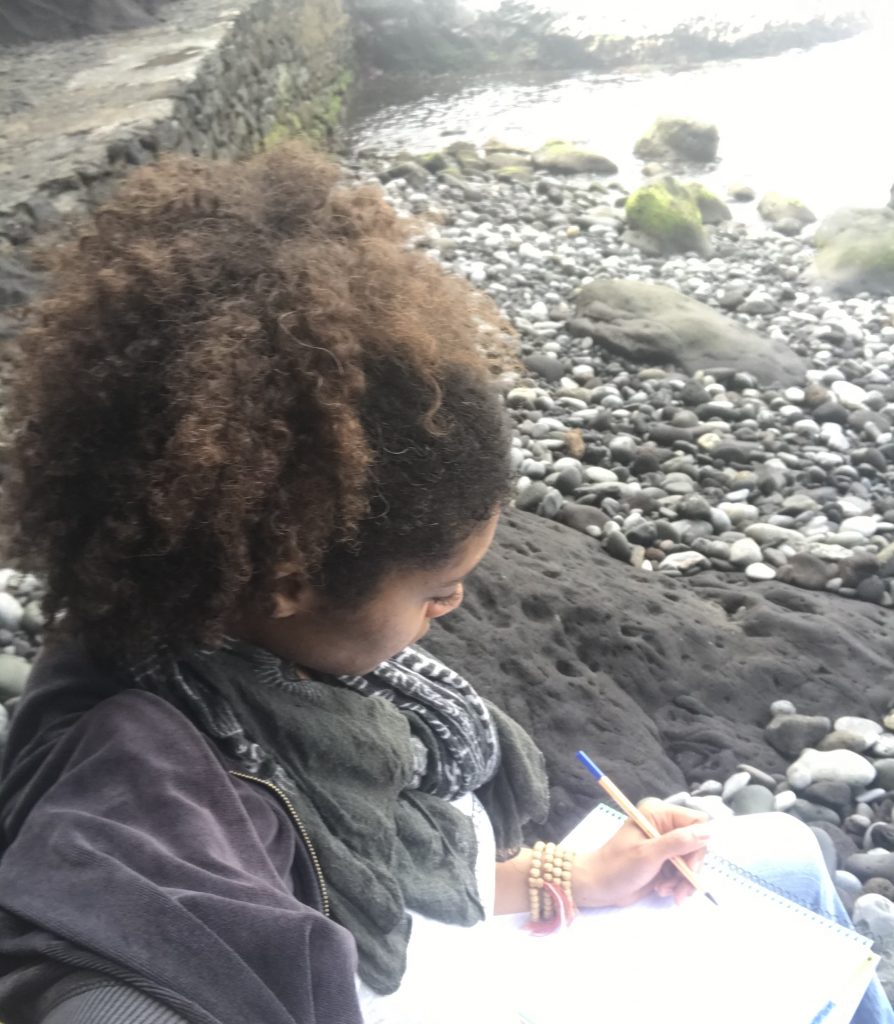 In that next instant, I wrote the first haiku I'd written since grade school and more haiku just started flowing after that. Haiku is magical in that way :)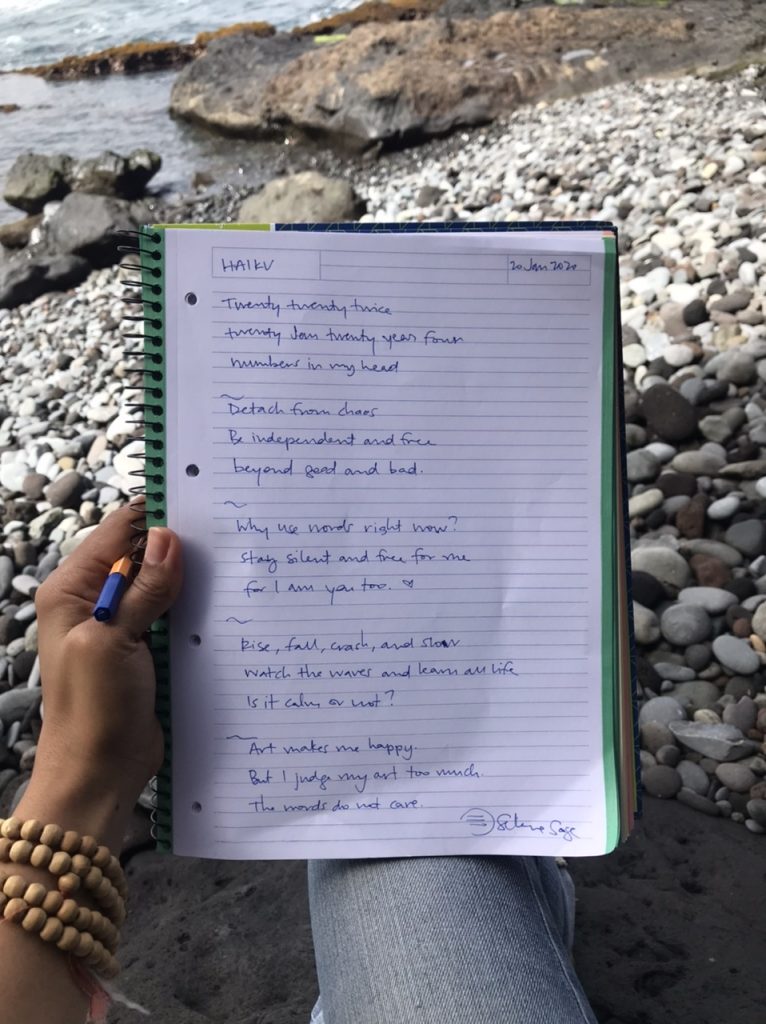 All of that haiku writing led to my first book, "HAIKU to be free." You can get this book *for free* by simply subscribing at zentaobooks.com! I did it this way so a coupon code and directions will be emailed to you after subscribing :)
It also led to the haiku featured above (primary post photo) that were created just a few days ago when my dear friend Lelita asked me to share haiku for back-to-school notebooks she was creating for the children here in our city (Ponta do Sol, Cabo Verde).

I walked across the street from her lovely shop (called JANCAR!) and sat underneath a big tree in front of our town church, as it rained, to write some haiku. Half an hour later, I shared seven or eight haiku with her to use!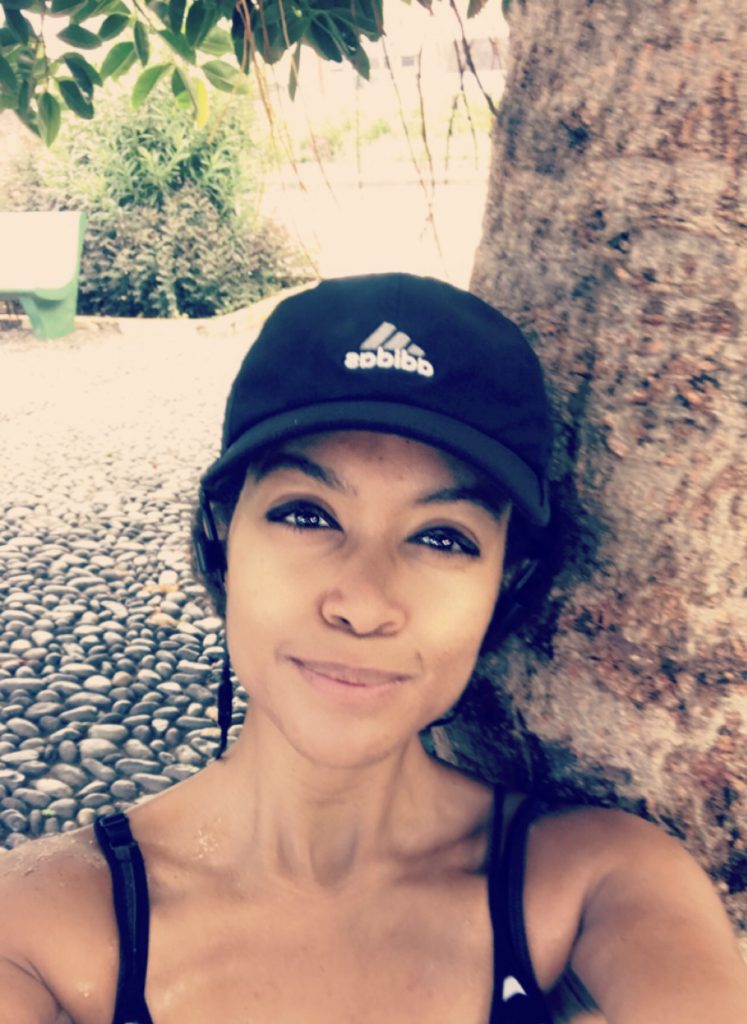 Now, just three days later, Lelita has already beautifully designed these covers for the notebooks and I LOVE IT! (Thank you, Lelita!) The beautiful design and colors couldn't be more perfect! And I hope the words will be a source of inspiration to all who read them.
Namasté.
love,

Primary photo: Covers of notebooks designed by Carmelita Lima with haiku by me ;)