It is time for me to again say Thank You for your kind and generous support of the site! Just in time for Back to School, we are going to do something a little different this month…your donations are going to be used to Help A Teen continue attending college!

I had the pleasure of meeting a delightful young teen named Toriana Ponder during a recent visit to LA to see her longtime mentor (who is a dear friend of mine). Toriana is working to raise funds to stay in college, and we are happy to help her goals by contributing your donations for this month to her cause! Every little bit helps and we hope the $100 donated will assist her in her college endeavors.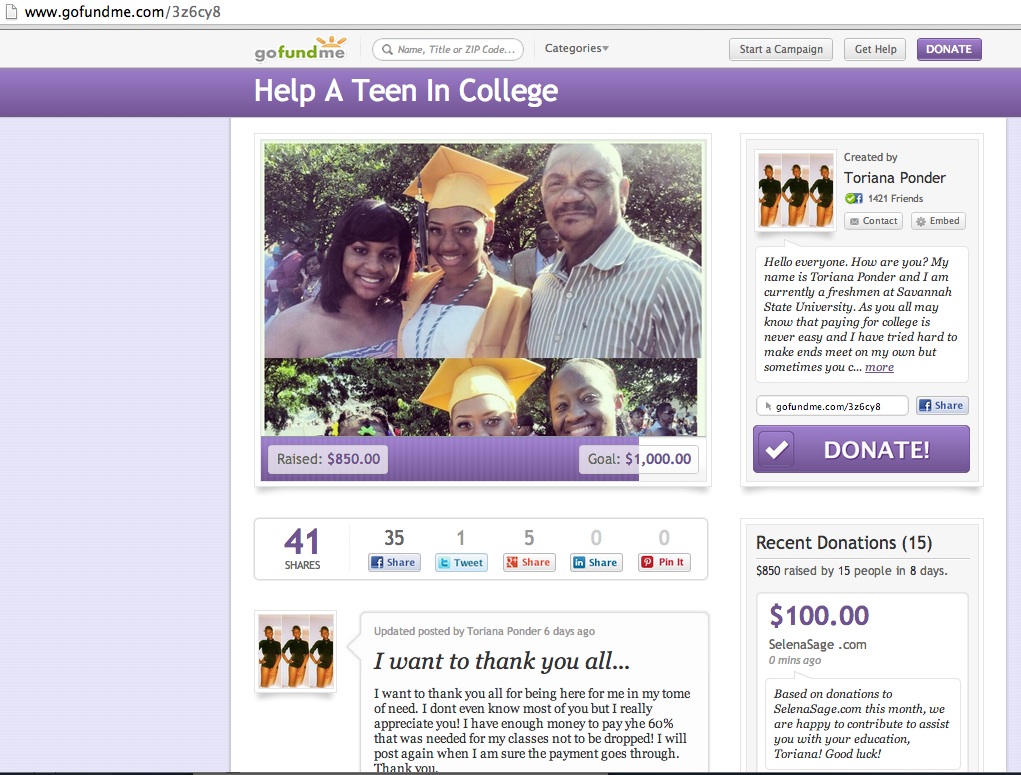 Here's her Crowdfunding site for more details: http://www.gofundme.com/3z6cy8
Thank you for your generous support…we can all make a difference!
Love and light,