This time I got the picture ;) On my flight from Hong Kong to Shanghai, I experienced another great sunset…and seeing the dragon on the engine from my window was especially cool! (I flew Dragon Air)
Hong Kong is an international city…much like New York…with lots of things to do and great transportation. (The advantage is that you can also get $10 / 60 minute massages!) I was excited to visit Lantau Island and the Buddha once again (featured on this post), and grateful for meditative moments during the course of the busy trip.
Now that I'm in the Shanghai area, I am saddened to, once again, be confronted with heavy pollution and air that smells of chemicals. I look outside of my hotel room window and see this: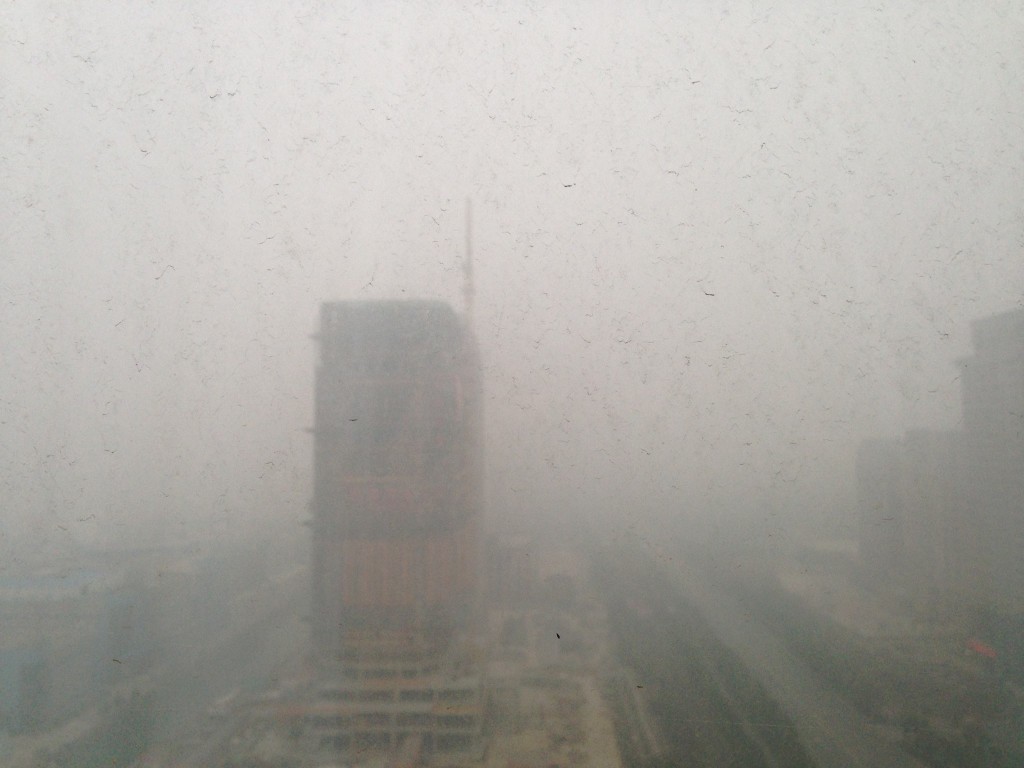 I wish I could transport myself back up above the clouds again…but that is not possible at the moment. During this trip, I am continually reminded of one of my favorite Zen koans, "When you can do nothing, what can you do?"   I can only live in this moment and make the best of it.
And I can go buy an oxygen mask ;)